Community Partners
Community Partners offer a specific good or service to our Green Drinks community at no charge in exchange for a branding opportunity at our event. In addition, Green Drinks will recognize the Community Partnership by highlighting their good or service within our online and email distributions.
Green Drinks is currently seeking partnerships in the following industries:
Organic Food & Agriculture – Provide food or beverage samples.
Organic Wine & Beer – Provide wine or beer tastings.
Music – Provide a ambient, downtempo soundtrack to our night.
Tax & Legal – Help with our federal and state paperwork.
For those Community Partners that want further exposure online (logo, links, informational paragraph), we offer sponsorship at $150 or $100 (for non-profits).  Please see our Sponsorship page for further information.
To become a Community Partner, please Contact Us through our online form.
Information on Sponsorship and providing Gifts or Donations is also available.
Current Sponsors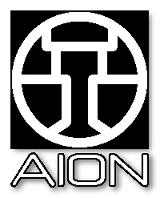 Want to Sponsor? Learn how!
Upcoming Events

Archives