Sponsor
Want to connect with our green community? Do you have a special event to promote or service to offer? Or perhaps just want to get the word out on your organization? If any of this sounds good, then you should consider becoming an Event Sponsor of San Francisco Green Drinks – one of the largest Green Drinks in the country!
Here's the deal:
What the Sponsor gets:
Sponsorship Space: At our Social Networking Event you'll have a table in the main room at the event for marketing materials and information on your organization. Average attendance is 400-500 people. Attendees are motivated and socially-conscious young professionals representing all sectors of the green economy – renewables, domestic and international conservation groups, media, clean tech, utilities, organic foods, and more!
Logo Recognition: We'll list your organizations logo on our website from the 15th of the month you are sponsoring to the 15th of the next-month – www.sfgreendrinks.org
Email Distribution: Information on the Sponsor is sent out in our monthly Email Distribution on the Thursday before the event. We currently have approximately 2500 individuals on our distribution list with dozens of people added every month!
Facebook Announcement: We'll also announce your sponsorship to our Facebook community, of approximately 1500 people, during our monthly event reminder.
A permanent spot on our website with other past Sponsors.

What the Sponsor provides:
Organization Information: one paragraph on your organization and a link to your website. (<150 Words) We will use this information in the Email Distribution.
Sponsorship Donation: Your Sponsorship covers our basic costs and provides Green Drinkers with the ever popular drink tickets. Non-profit rate is $400. Corporate rate is $600. Payment is due no later than the 1st of the month two months prior to the event that you are sponsoring.
Logo, please send over a logo to be posted on the website as well as at the event. Ideal size is around 160×50 pixels.
We also encourage to bring materials for community members to take home available per event. You will need to bring signage for your table at the event
We highly encourage you to send out an email to your listserves to let them know what you are up to.
Ready to get started? Contact us today!
Additionally, you may be interested in our list of Previous Sponsors, becoming a Community Partner or in providing a Gift or Donation.
Sponsor
Current Sponsors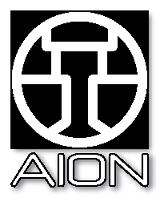 Want to Sponsor? Learn how!
Upcoming Events

Archives